Cloud Expo Europe returned this week at ExCel, London. Dataweavers attended the event that was humming with CIOs, CTOs, cloud innovators, technologists, and business leaders all keen to learn the latest insights to shape their future cloud strategies and digital transformation projects.
Diana Zagurskaja and Alex Angas from our team were thrilled to participate in London's largest Cloud Expo event. Like for many other colleagues in the IT sector, this event presented post-COVID lockdown a full re-entry into the world of on-site, face-to-face events—an exciting milestone for the team after a long and intense two years. The event with several theatres also hosted the various branches of the Tech Show London, which brought over 7,500+ attendees to ExCeL, London.
Key Insight
Cloud Expo Europe touched on a range of development and cloud technology insights from a vast number of keynote presentations that could very well shape the future of your digital transformation strategy. Macro Technology Forces topic was the biggest takeaway from Cloud Expo Europe. Below is a summary of the presentation.
Macro Technology Forces
Cloud innovators, CTOs & CIOs are exploring how macro tech forces intersect to create more value—and new ways to manage tech and the tech function. With the unprecedented expansion of technology-driven innovation fuels a high-stakes game of competitive whack-a-mole, an organization's ability to exploit technology to its advantage will determine its survival. Leaders across sectors now routinely elevate technology to a strategic business priority.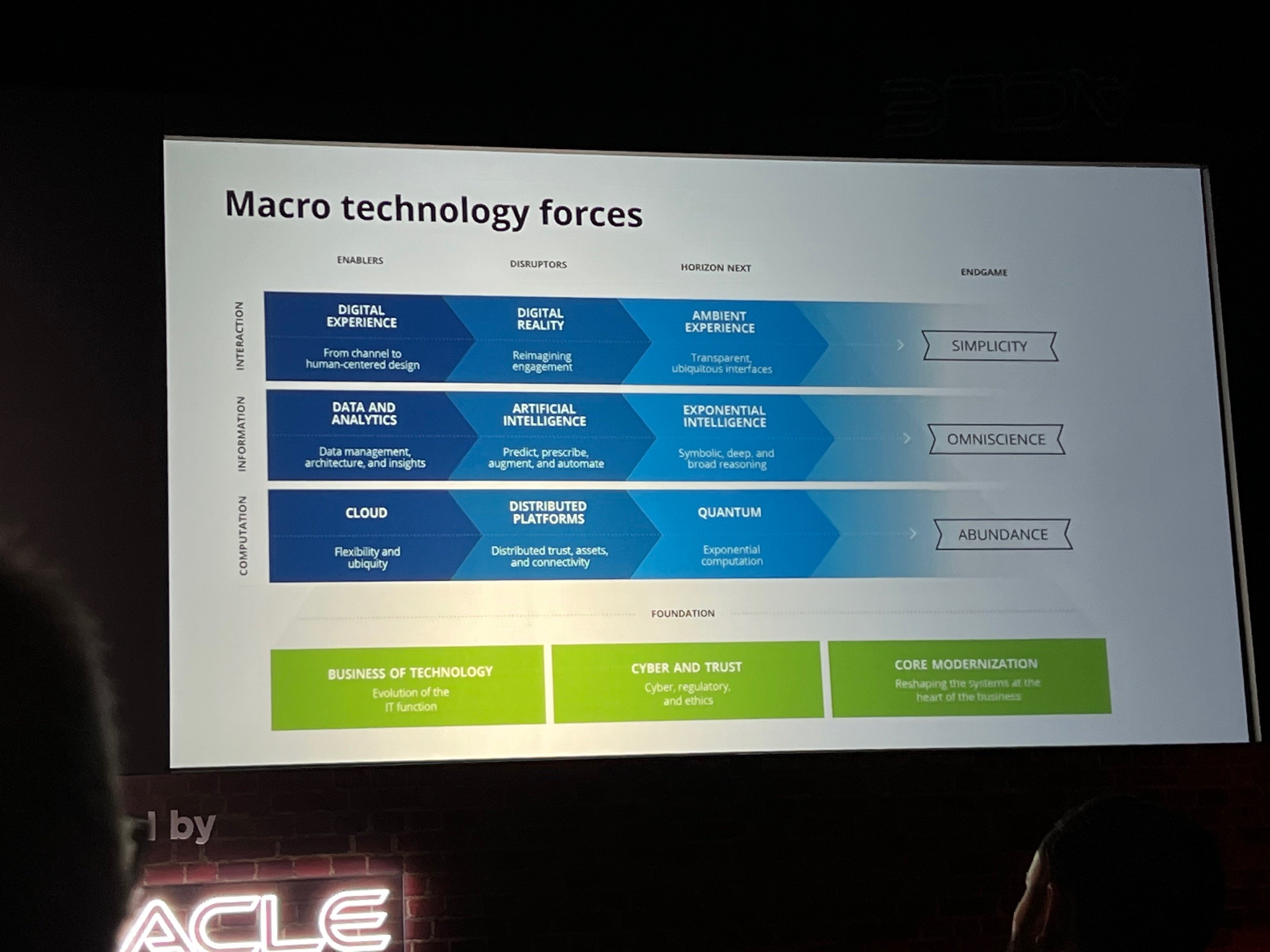 Discussing emerging technologies in the context of the above framework can help simplify the tsunami of tech advances and ground in reality the investments and innovations coming from labs, startups, and R&D centres around the world. Smaller trends can be plotted on the evolutionary trajectory of these macro forces.
This year a keynote presentation took a fresh look at enterprise adoption of these macro technology forces and discussed how they're shaping the tech trends predicted to disrupt businesses over the next 18 to 24 months. Peering beyond the horizon the keynote unveiled three macro forces—ambient experience, exponential intelligence, and quantum—that they expect to shape enterprise and technology strategies into the 2030s and beyond.
Enablers
Digital experience continues to be a critical driver of enterprise transformation
Data and Analytics are critical building blocks for AI programs but are tactical concerns as organizations work in a dynamic and complex regulatory environment with mandates on data residency, privacy, and usage.
Cloud migration of the enterprise space is nearly complete. 90% of organizations use cloud-based services and they aren't putting on the brakes. In fact, cloud investments are expected to double as a percentage of IT budget over the next 3 years.
Disruptors
Digital Reality - Commercial applications of digital reality are growing with many companies are using digital reality technologies to deepen emotional connections and empathy among customers and employees.
Cognitive Artificial Intelligence - Demand for cognitive technologies is skyrocketing although their potential benefits are accompanied by significant trust and tech ethics considerations.
Disruptive Platforms (Blockchain) - A critical technology priority for 50% of the financial services and fintech industry with other sectors like life sciences, healthcare also advancing initiatives.
Horizon Next
Ambient experience envisions a future in which technology is simply part of the environment.
Exponential intelligence will build on today's cognitive capabilities.
Quantum

harnesses the counterintuitive properties of subatomic particles to process information and perform new types of computation, communicate "unhackably," miniaturize tech, and more.
Keynote Presentations
The first day was our highlight with a brilliant lineup of keynote presenters. With so many on at one time, it was hard for us to choose what to attend. Here is a summary of the ones that we attended.
Bold, New Tech Strategies in Times of Change

- Sir Tim Berners-Lee, Inventor, World Wide Web

Over 30 years since his invention of the Web, Sir Tim Berners-Lee spoke on using technology and the Web to their full advantage as we navigate these uncertain times brought around by the COVID crisis and chart new futures.

As an authority on tech innovation and how businesses can harness it for competitive advantage, he shared insight into business strategies so that companies can innovate how they invest, connect with consumers, and use technologies to make bold decisions in these times of change.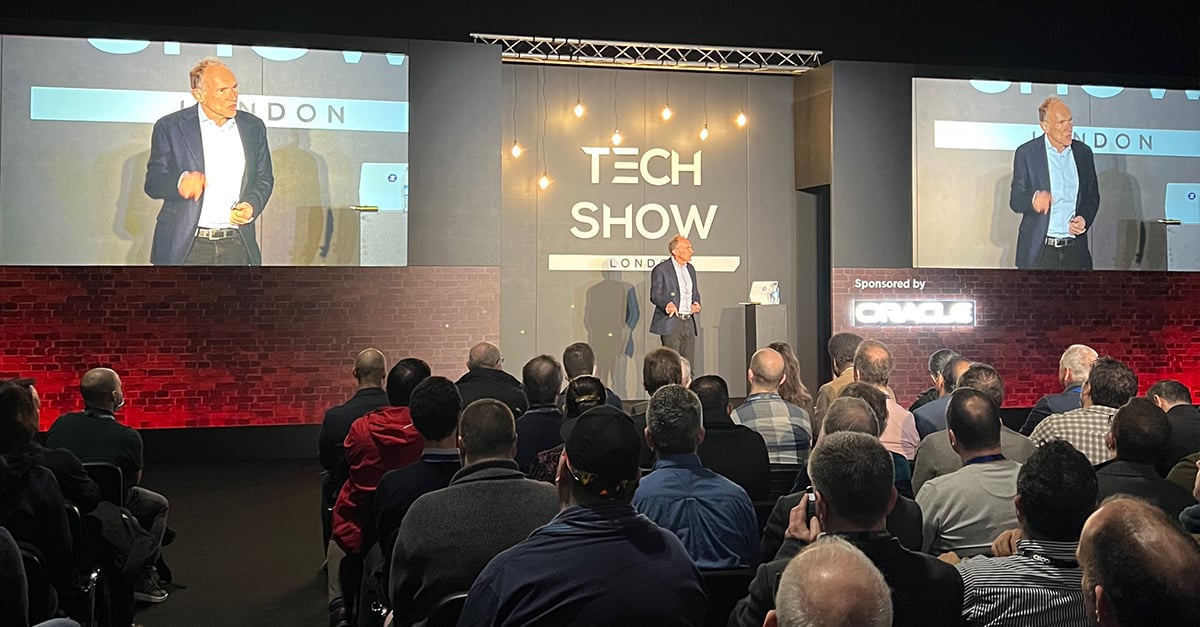 Sir Tim in his keynote described that the early days of the web were a positive and creative time, based on values such as:
The web was for everyone and didn't care about prejudice.
The web was to serve humanity by the principles of science and democracy.
The idea was to solve problems across the globe, via a network of meshed webs. It was amusing to think that in those early days the concept of hyperlinks was explained like a CD-ROM (e.g. Encarta) or a Macintosh HyperCard stack in the sky.
Fast forward to today and a lot of value has been created. However Tim felt that the spirit from early on that was enabling and pioneering had been lost to social networks, and innovation was locked away in the labs of big companies.
Data has been abused (e.g. Cambridge Analytics) and conspiracy theories are promoted to flourish. His opinion is that we need new systems that are not optimized for engagement, but instead for happiness, success, and greater understanding. The approach he promotes is a specification co-written by him called Solid where people store their data in their own Pod, with full control over who and what can access it.
Field notes from the future and innovative thinking:

6 megatrends and their impact on tech strategy - Gideon Kay, Partner, CTO, Deloitte


Giddeon in his keynote was very interesting and shared his thoughts on the 6 megatrends and their impact on technology strategy.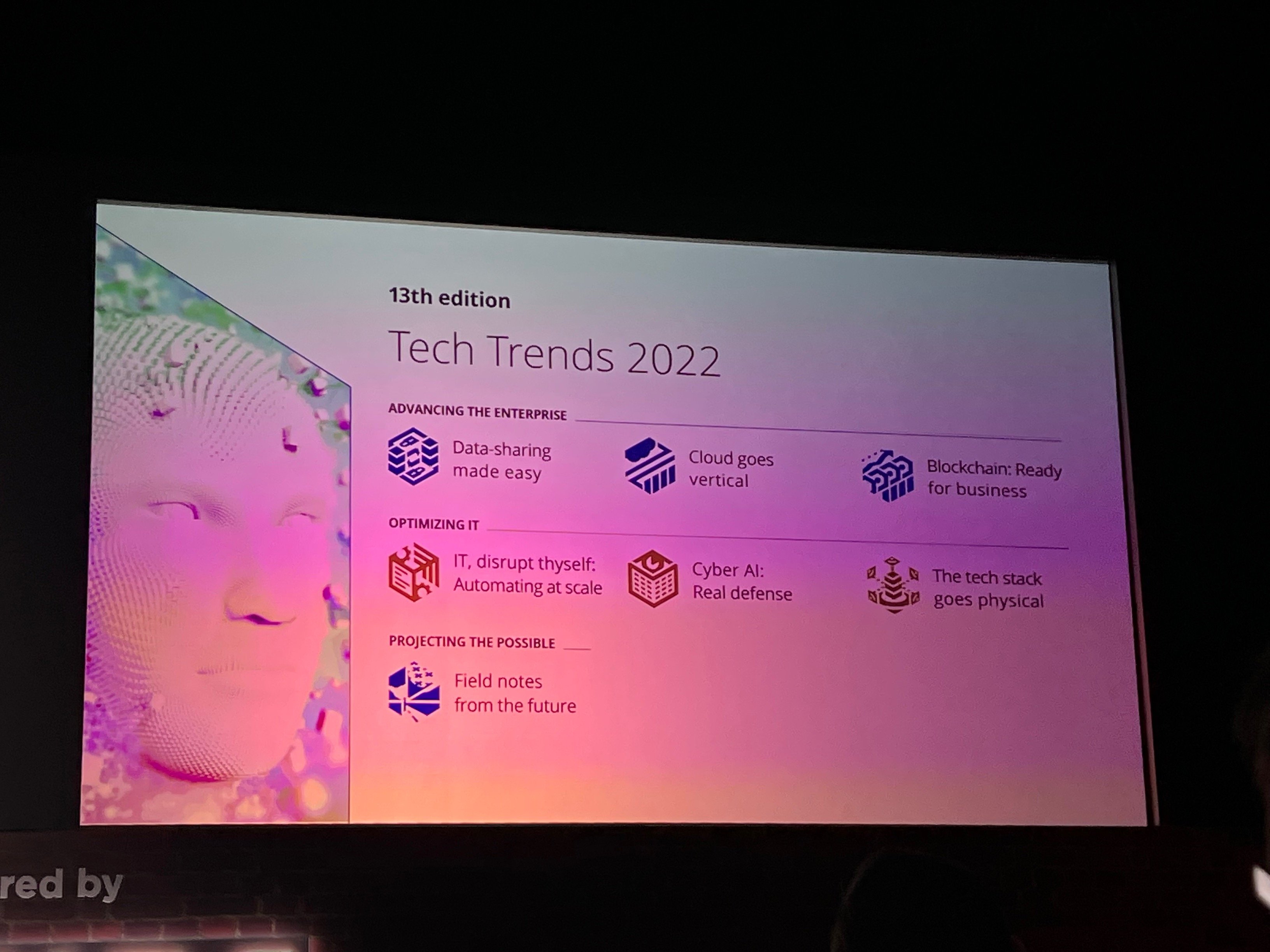 The 6 megatrends that he highlighted were:
Data sharing and how it became much easier
Cloud goes vertical
Blockchain – ready for business
IT, Disrupt thyself, automating at scale
Cyber Security
Tech stack goes physical
The interesting takeaway from his presentation was about cyber security and how he believes that is one of the most important trends in a future taken the times we live in and how it changed during the pandemic.
 
Masterclass:

Preparing for regulatory readiness when moving to the cloud - Gary McAllister, CTO, NHS and Stuart MacLellan, CIO, NHS Trust and Jonathan Hotchkiss, Head of Cloud, Shawbrook Bank

The three keynote presenters Gary McAllister, Stuart MacLellan and Jonathan Hotchkiss shared about the progress taken by both the bank and NHS when moving from on-premise to Azure.

One of the key learning that they shared (also mentioned in another session with McDonald's) is that cloud is moving and changing so quickly that it is really hard to keep up with data regulation and audits.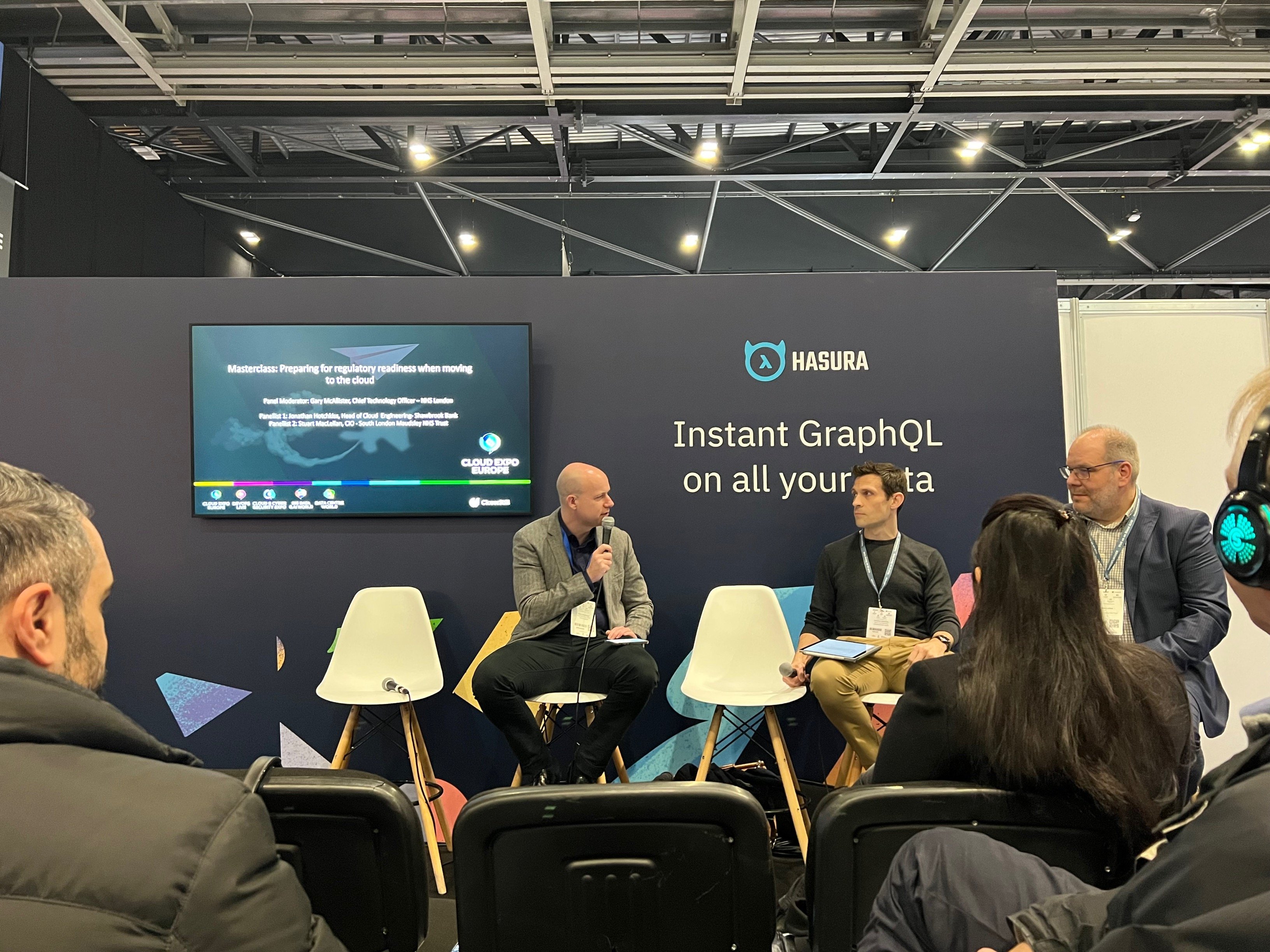 Gary, Stuart and Jonathan, gave the audience a technical overview of the work involved with assuring a cloud platform such as Azure. It was excellent to hear that Microsoft was very responsive to NHS regulatory requirements and that the process of this migration helped improved the Azure policy and compliance feature set for all users. It also highlighted that a multi-cloud approach is difficult for organisations due to the assurance needed of each vendor.


Masterclass:

Migrating to the public cloud in 2022 - Sean Baker, CEO, cloudEQ and Joel Eagle, SR. Director Cloud & Data Services, McDonald's Inc


This session shared with attendees Joel Eagle and his team at McDonald's cloud journey with the recent migration to AWS. This session was enjoyed by the Dataweavers team thanks to their real-world experience and technical examples of issues that they solved along the way.

They noted that change control processes didn't make sense in the cloud anymore. Joel described some of the pain points involved with migrating to the cloud and gave examples of where companies can go wrong. One example was when one of their staff changed a resource to be monitored every minute instead of every hour, racking up a $300,000 bill!

Joel concluded that if you don't have staff and expertise – please go and hire a company who will do that for you as it will save you time and money.


Cloud Data Sovereignty and the CLOUD Act

- Sab Knight, Head of Sales, IONOS Cloud


This session on cloud data sovereignty and The Cloud Act presented by Sab Knight from IONOS Cloud was thoroughly enjoyed by the team as it gave us a lot to discuss after attending.

Sab explained in his presentation that even with GDPR is supposed to protect user data, the American government is allowed to request US companies to provide data stored in Europe due to the CLOUD act. In the end, his point was that there are no more global companies and to best protect customer data, every company should use a local cloud supplier.


Two years behind closed doors

- A review of the cyber activity seen during a global pandemic – Zeki Turedi, Cloudstrike

Our last session of the day was about Cyber Security. This was an interesting session talking about how eCrimes changed since the pandemic, when attacks are happening, from where, and for how long.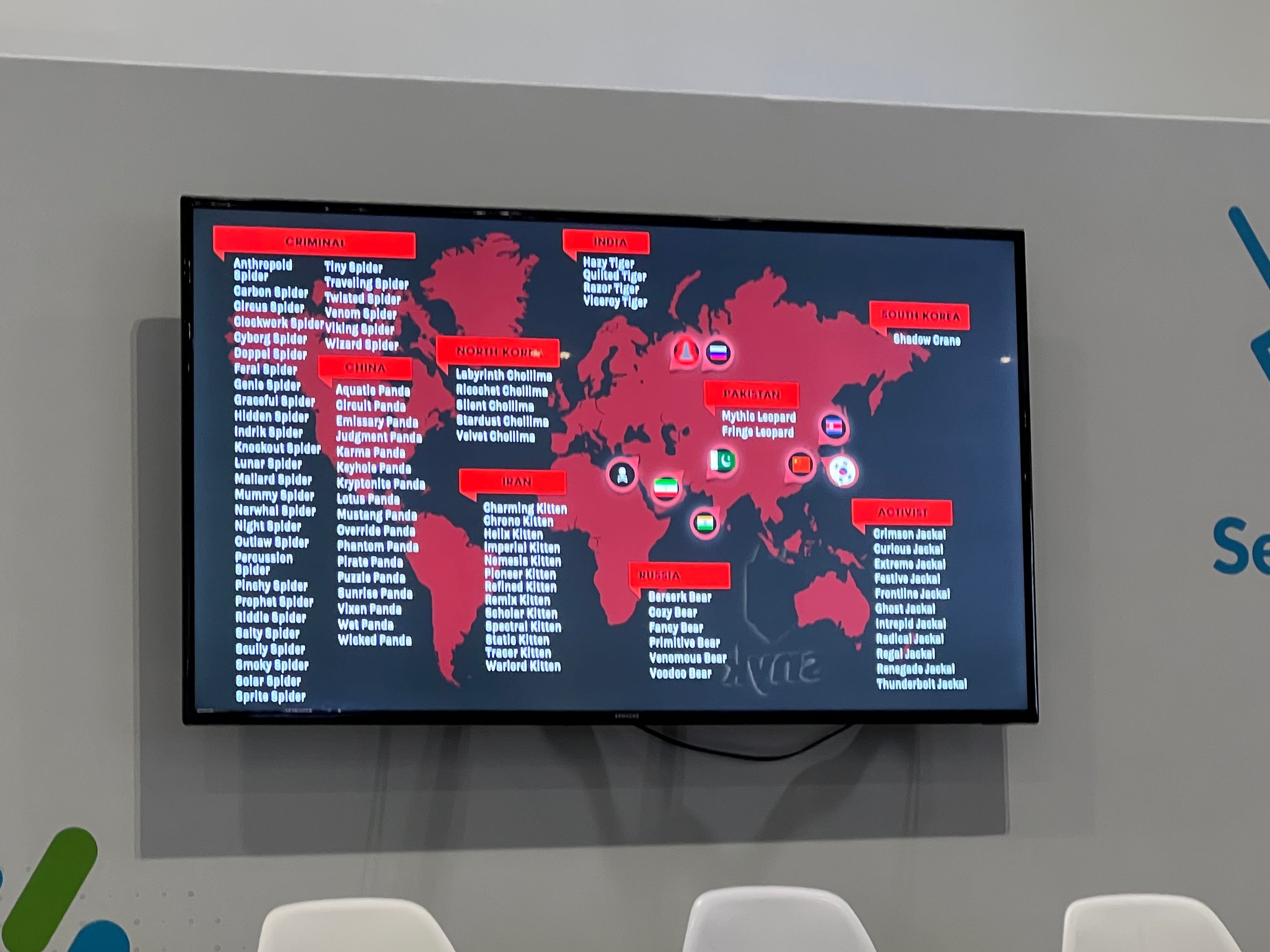 Cloud Expo
At various points during the day we walked through the expo floor. Interestingly about two-thirds of the floor space was devoted to the "Data Centre World" part of the show. Our expectation was that companies would be more interested in moving to one of the big three public cloud providers rather than build their own, so this was surprising.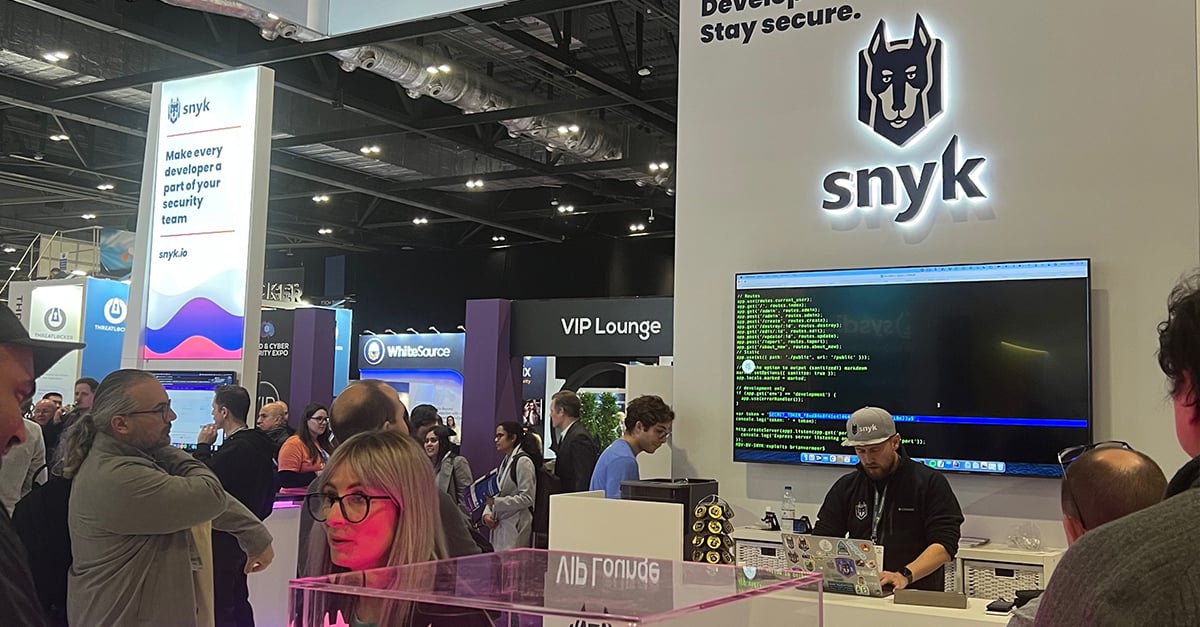 Everything you could think of to build your own datacentre was here, from server racks to fire prevention.
The smallest area was given to "DevOps Live" but the big players were there such as GitHub, GitLab, and LogicMonitor.
Next size up was split between "Cloud Expo" and "Big Data and AI World", with the former consisting of small cloud providers and consultancies.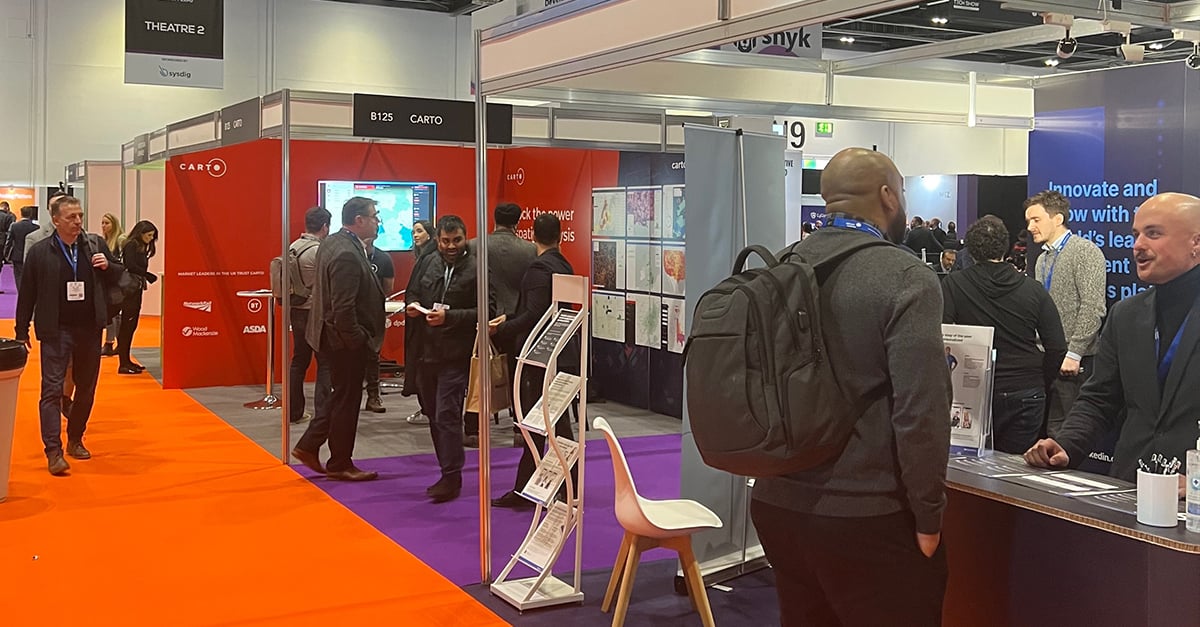 Finally, "Cloud & Cyber Security Expo" was made up primarily of security monitoring products, one of which had brought in a London bus in order to encourage people to sign up! Overall, we both really enjoyed the Cloud Expo Europe and we are looking forward to attending the next one.

Are you trying to launch or migrate Sitecore on to Microsoft Azure PaaS, but don't know how to get started, manage it and keep it up-to-date?
Dataweavers is the fastest turn-key Sitecore Azure PaaS & DevOps platform for Sitecore customers and partners. We provide scalable end-to-end complex application delivery on a public and private cloud that accelerates MarTech for both development and marketing teams.