Sitecore Cloud Infrastructure Buyers Guide
Discover the critical questions you need answered to avoid 5 key hosting and cloud infrastructure mistakes that all DX Platform owners encounter.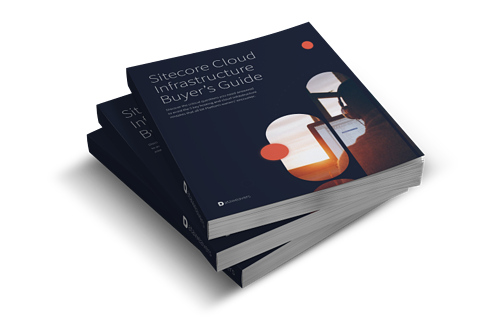 Dataweavers WebOps platform gives customers & their partners a scalable, predictable, fully automated & always up-to-date Sitecore stack, backed by a performance & security guarantee.
This eBook will showcase how to tackle the 5 key problems most Sitecore XM, XP & XC customers and partners face.
Register to gain access to our ultimate guide that has resolved these issues for our clients.
Stuck, can't upgrade the previous version ​​
Security of platform (privacy or security) ​​
Speed, cost and/or availability issues - simply don't trust it​​
Features not available for personalisation & marketing automation ​​
Lack of internal developer productivity and/or velocity